How high-impact tutoring can impact student success.
Overcoming learning loss and bridging educational gaps can be complex. There are many approaches to address these issues, but most have not been successful. However, high-impact tutoring has not only proven effective, but has received national attention as a uniquely effective approach to helping struggling students succeed. Whether your students are experiencing learning loss due to the pandemic, or are affected by educational gaps and socio-economic barriers to learning, Saga Education can help bring them up to grade-level and improve academic performance, while instilling positive learning habits.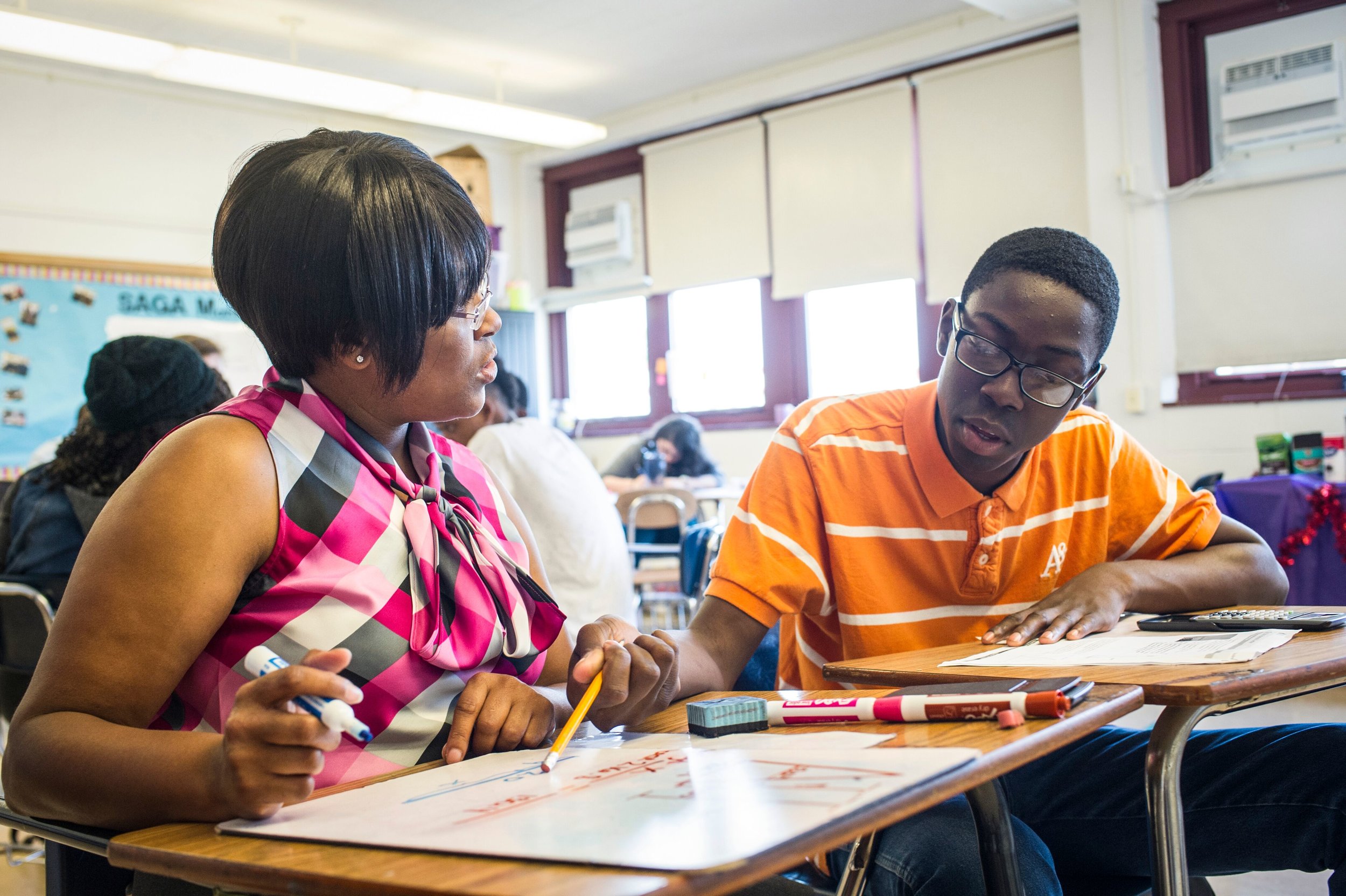 What is high-impact tutoring? At Saga Education, we define high-impact tutoring, as data-driven tutoring led by trained tutors who hold small group sessions during the school day. By providing personalized attention with a 1:3 tutor-to-student ratio, high-impact tutoring supplements classroom instruction and helps students build confidence, master challenging subjects, and achieve their academic goals, without having to use household resources or arrange for tutoring outside of school hours.
Why is our approach so effective?
The research is clear: our approach to high-impact tutoring can significantly impact academic outcomes, particularly for students who are struggling in traditional classroom settings. Studies published in the Northwestern EdWorkingPapers, The Education Trust, NBER Working Papers, and a preprint on SocArXiv all highlight the importance of consistent relationships, small group sessions, and data-driven approaches in improving academic outcomes through high-impact tutoring.
At Saga, we're committed to using evidence-based practices to support our students. Our tutors are well-trained in high-quality, standards-aligned curricula and receive ongoing feedback and professional development to ensure they're supported during their tenure. We also prioritize communication and coordination between educators, tutors, and school leaders and use interim assessments to monitor student progress and ensure our tutoring is making a real impact on academic outcomes.
Supporting students
Most importantly, our program is designed with the needs and experiences of all students in mind. We know many students face significant barriers to academic success and we're committed to providing a supportive and empowering environment where they can thrive.
We want to see students from all backgrounds succeed. Incorporating high-impact tutoring into educational strategies makes that possible. At Saga Education we're proud to lead the way in this critical work, and we look forward to continuing to collaborate with educators and administrators across the country to make a real difference in the lives of our students. Learn more about our mission to help every learner reach their full potential.