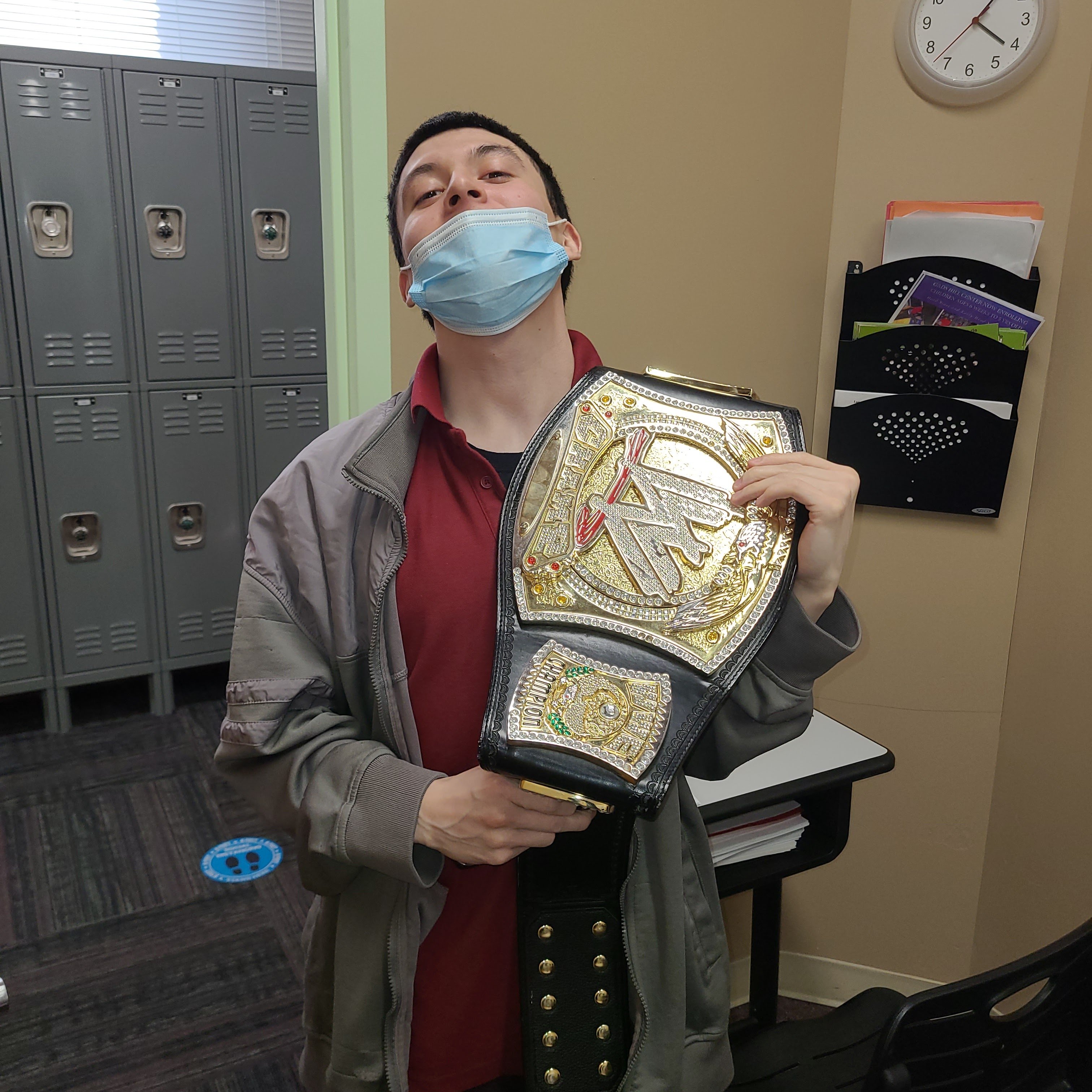 Ricardo Sanchez, a student from Chicago's Latino Youth Connection Charter School, is on his way to college. He is grateful to everyone who has supported him, including his AmeriCorps member and math tutor from Saga Education. "Saga was a big part of helping me graduate," he said.
Working with his tutor and another student, he learned about math in a "less stressful way. A lot of the students feel like they're doing paperwork all day. They're not motivated to sit in a chair and do the math,"
Remote High-Impact Tutoring Works–When it's Done Right
Like many students during the pandemic quarantine, Sanchez had trouble with online instruction. So he was surprised by how much he enjoyed working with a tutor remotely during his regular school day. For Ricardo, the trick was Saga Connect, Saga's online learning platform with digital math-aware scratchpads and whiteboards for live tutor-student interactions. "It helped a lot of us learn how to do math. I enjoyed using Saga Connect because it had the right tools," he said.
Small Groups are Essential
"In a regular math class, there are not a lot of people participating. But here in Math Lab, everybody came together and talked about their thoughts and problems of the day. The small group setting felt good. Even though we were working together online, everyone felt like family. There was no reason to be shy, and you had to participate," he said.
Site Director Percy Austin watched Sanchez's math journey. "As the year progressed, Ricardo became more comfortable with the class, his peers, and his tutor. He blossomed as a student. He took on the role of a mini-tutor and explained key points and strategies. Ricardo took ownership of his learning and proactively sought opportunities to practice additional exercises. By the end of our time together, he had demonstrated learning and mastery. Ricardo's relationship with his tutor was wonderful. I loved observing them and watching their interactions. It was evident that he adored his tutor," he said."It's true. I had the best tutor. I was never left confused. She was always on point. I told her it's like having a cheat sheet for your test," Sanchez said.
Sanchez was proud of how much he had learned. "I didn't think I would learn as much as I have learned. I thought Math Lab was just another thing I had to do. But my grades improved. I got A's and B's," he said.
So, what's next for Sanchez? "I'm going to college to get a business degree. I have so many ideas for my own business. I could help people get jobs and build a community center or a hospital. I want to help people," he said.