Select members of Saga Education's staff had the honor and privilege of joining legislators and staffers on Capitol Hill on Wednesday, June 21, to advocate for expanding access to tutoring. Hill Day is an annual event Saga leverages to spread awareness about high-impact tutoring and our work among legislators in both the House and the Senate. This year, Saga's message came ahead of two new bills to expand access to tutoring.
Expanding Access to High-Impact Tutoring Act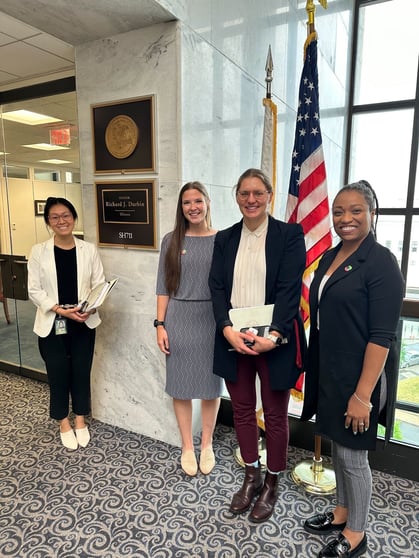 The first bill, The Expanding Access to High-Impact Tutoring Act, championed by Representatives Mikie Sherrill (D-NJ 11th District) and Nancy Mace (R-SC 1st District), is a bipartisan initiative that aims to create a new grant program with the Department of Education to fund the creation and administration of high-dosage tutoring programs. The bill embodies evidence-based standards and will help the United States Department of Education and states to develop a nationwide tutoring workforce to help school districts interested in creating their own tutoring programs.
"By directing the Secretary of Education to award grants for tutoring programs, we are ensuring every child, regardless of their background or circumstances, has access to the additional support they need to thrive," said Representative Nancy Mace.
The second tutoring bill, The Partnering Aspiring Teachers with High-Need Schools (PATHS) to Tutors Act, has been introduced to the Senate before and is to be reintroduced by Senators Cory Booker (D-NJ), John Cornyn (R-TX), Chris Murphy (D-CT), and Susan Collins (R-ME), is a bipartisan bill that will expand access to one-on-one and small-group tutoring in underserved communities significantly affected by the pandemic. The legislation will also strengthen the pipeline of future teachers by placing teacher candidates into tutoring roles.
Taking on Capitol Hill
A dynamic team of twelve Saga staff teamed up with Fulcrum Public Affairs, an expert firm in federal relations, to highlight Saga's impact and evidence of effectiveness, with legislative staff members from 26 offices across political parties.
"The purpose of connecting with policymakers at the state and federal level is to shift mindsets, policies, and resources to create conditions that will support high-impact tutoring long term," Co-Founder and Chief Policy and Public Affairs Officer A.J. Gutierrez said.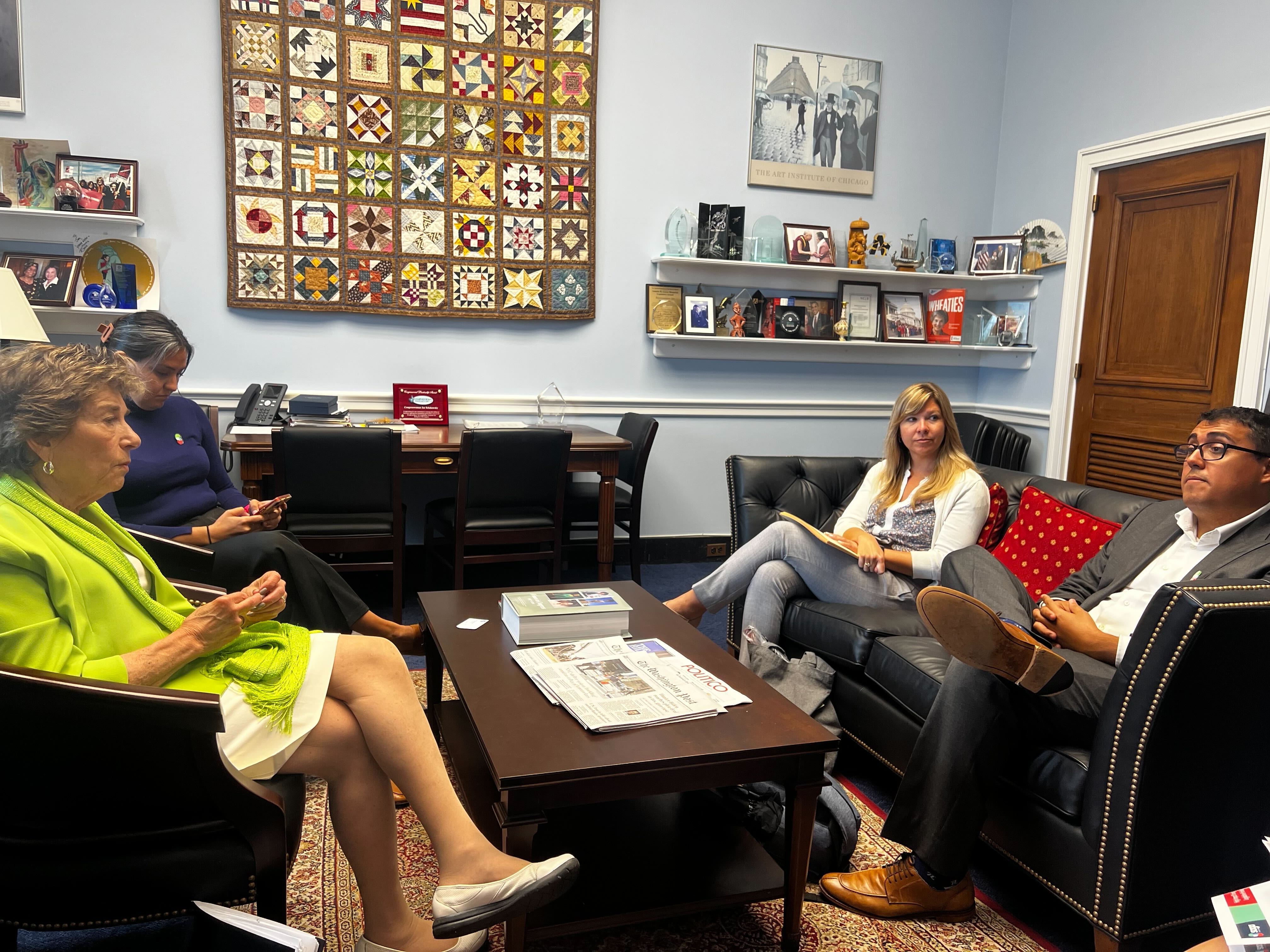 Cathryn Cook, Senior Director of Data Systems and Analytics, was thrilled that she had the opportunity to speak directly with members.
"We were lucky to be able to connect directly with Congresswoman Schakowsky from Illinois, who attended Sullivan High School in Chicago, which is one of our direct service school partners…[she] was interested in hearing about our partnership with Sullivan High School and how we've worked to support its diverse, multilingual student population. She was proud to share that her name is now spread across the floor of Sullivan's newly-renovated gymnasium, which was dedicated to her this past fall."
Monivett Acevedo, Chief Financial Officer, passionately shared, "This moment presents an unprecedented opportunity to make a shift — to invest in evidence-based programs and to refuse a return to business as usual. We're seizing this chance not just to advance but to truly transform the education landscape."
Celebrating Success
Following the meetings at the Capitol, Saga held its annual Congressional Reception and Awards Ceremony at the International Spy Museum. During the reception, Representatives Sherill and Mace were joined by Senator Cornyn, and they shared remarks about the importance of Saga's work in the high-impact tutoring space.
"This event was more than just an opportunity to influence policy," AJ Gutierrez shared. "It's a chance for Saga staff to be directly involved in catalyzing systemic change in the education sector."
To offer your support for The Expanding Access to High-Impact Tutoring Act or the PATHS to tutors act, contact your local Representative or Senators.