When it comes to tutoring young learners, educator-student relationships matter.
For Latress Strickland, a Saga fellow in Chicago, honesty is everything. To create close, successful relationships with students, she stresses the importance of "letting kids see who you are," and in turn earning their trust. This kind of vulnerability is essential for tutors to connect with their students on more than an academic level and to help students feel more comfortable around their tutors. Young learners in this kind of environment not only feel comfortable, but also confident––and confident students ask the questions that turn them into successful learners.
Latress also emphasizes the importance of making students feel safe to voice confusion and try something even if it doesn't work. In her small tutoring pods, Latress makes an effort to call on students who may be confused. She does not do this to shame them for misunderstanding a problem, but because everyone is confused at some point. If students know that it's okay to not know something, they're more likely to support and help each other learn.
Latress had a student who missed class often at the beginning of the year, and Latress found it hard to reach her when tutoring. During a one-on-one meeting, the student acknowledged she wasn't doing as well as she wanted to in math. Latress helped strengthen that student's confidence by helping her set goals and by encouraging her to be a curious learner, showing her how to express herself when she didn't understand the material and that learning is more than just getting the answer right. That student not only improved her learning, but became an honor student, setting an example to her peers that everyone is a math person.
We often focus on how much students can learn from great teachers but forget that teachers learn from their students just as much, if not more. Latress had replaced her student's previous tutor after school had already started, but she described how her student's open, honest, and friendly attitude made her transition to a new group of learners that much easier. Latress admired her student's ability to adapt a do-whatever-it-takes mindset, her dedication, and her perseverance. This student even asked Latress for a college recommendation only a few months after they started working together. "That moment," Latress said, "was one of the most joyful out of my time working with this student."
Although she is a tutor by definition, Latress also serves as a mentor to her students. When the pandemic shut down in-person tutoring last spring, she faced new challenges. Whether students didn't turn their cameras on, missed more class than usual, or felt severe screen-time burnout, Latress quickly realized that their motivation and connection with each other was quickly plummeting. To keep learning engaging and fun, she came up with new methods to teach lessons using Saga Connect, a free, self-paced tutor training portal that helps tutors gain the skills needed to be an effective tutor. From doing fun icebreakers at the beginning of class to giving students breaks to move around and get outside, Latress found ways to keep students excited to learn. She approached it as "an opportunity to explore different ways of teaching."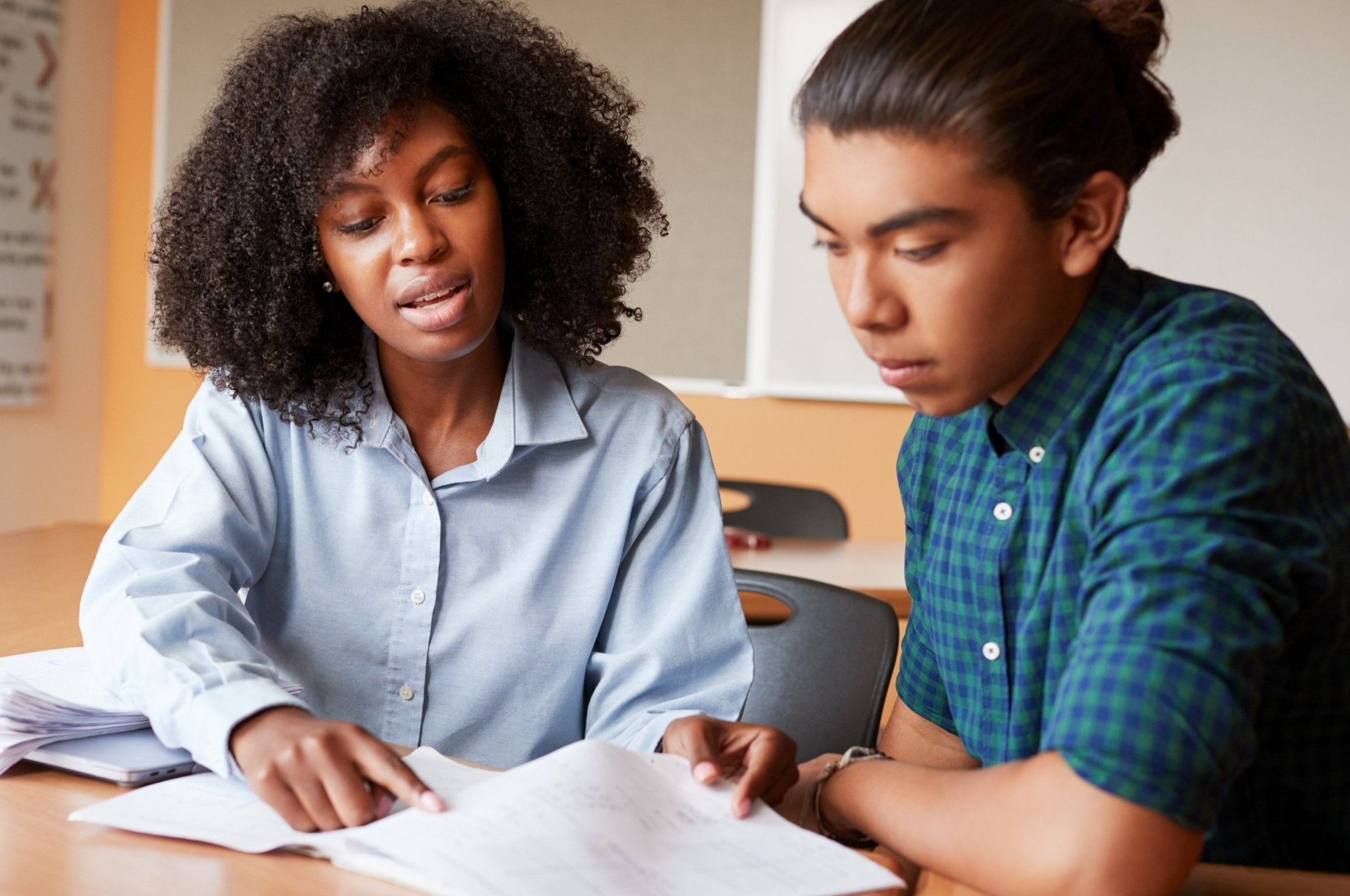 When teaching her students more complicated topics, such as elimination and substitution, Latress noticed students tend to back away and ask fewer questions. Times like these can often make or break a student's experience in a subject like math, which can seem daunting and unforgiving for wrong answers. Now, more than ever, with the majority of students still learning remotely, students' support systems have fallen apart too. Having someone like Latress who shows students they can believe in themselves and achieve their goals, no matter how complicated a problem is inside or outside of the classroom, can make all the difference in the world.