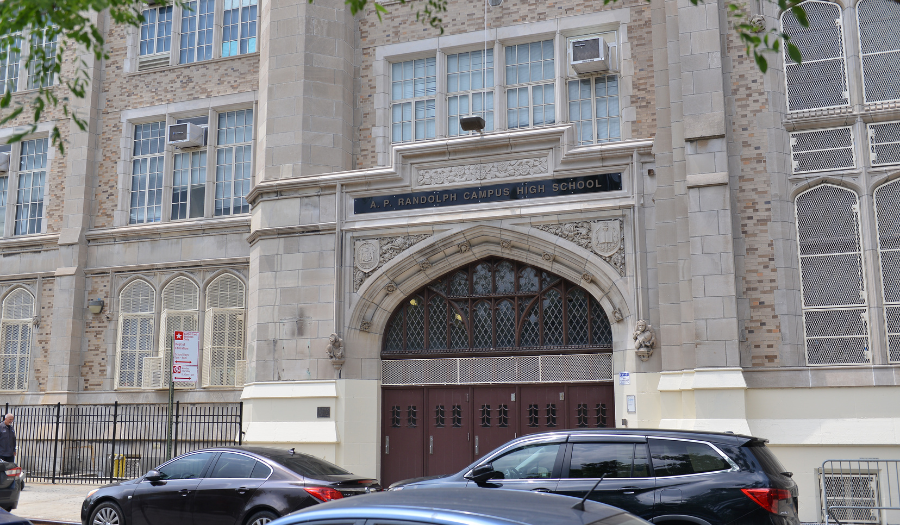 Since 2015, Saga Education has been serving schools in New York City and across the nation to address educational inequity. 80% of high school dropouts cite their inability to pass Algebra I as their primary reason for leaving school. With classroom sizes growing, fewer resources available, and uncertainty remaining from the pandemic, many students need to catch up.
Seeking to mitigate the effects of learning loss and socioeconomic disparities, Saga prioritizes populations of primarily Black, Latinx, and low-income students through consistent, in-school-day Algebra I tutorials that unify small-group tutoring, personalized instruction, mentorship, relationship-building, and feedback, which results in closing the opportunity gap.
David Fanning, Principal of A. Philip Randolph High School in Harlem, recently spoke with Saga Education about the impact he has seen through implementing Saga's high-impact tutoring program. Saga has served over 500 students at A. Philip Randolph since 2020. Randolph utilizes Saga's Live-Online/Blended model, which features Live-Online Fellows (tutors) and students alternating between working with the Fellows and on an adaptive learning platform, offering individualized instruction tailored to each student's needs.
"Over fifty percent of the students who come into Randolph are not where they are supposed to be with math," Principal Fanning shared. "That gives us a lot of ground to cover in a short period of time. And that's difficult when you've got to cover the regular curriculum. When you walk into the Saga Math Lab, we're not teaching to the core; we're teaching to you."
Principal Fanning credits Saga Education's intervention for an increase in Regents Exam scores across the student body. According to Regents Exam score data, for the 2022-2023 school year, A. Philip Randolph High School's student population saw a pass rate of 62% on the Algebra Regents, while the citywide average was 50%. David Fanning cites Saga Education's high-impact tutoring intervention as key to his students' success.
The Regents Exam is a New York statewide standardized test that examines a student's competency in core high school subjects. Students need a passing score of 65 or higher on the Algebra I, Algebra II, or Geometry exam to graduate from high school. Mathematics often proves a stumbling block for high school students, particularly students who are considered at risk due to socioeconomic factors.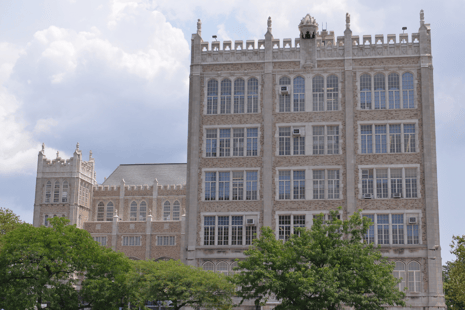 "These are kids who had profound learning loss. You can't take COVID out of the question. These are kids that for two years were not getting the math support they should have had," Principal Fanning said. "Some of the kids who were behind catch up, which tells me that this isn't about aptitude. It's about exposure."
When considering Saga's methodology, Principal Fanning cites Saga Education's flexibility with a blended learning model that allows students to be present in the classroom with multiple instructors guiding their tutoring.
"The idea that there is a physical place in my building called the Saga Math Lab that also has people online supporting it. There are people inside the building every day, adults in the math lab, but they're also supported by the tutors who come in as force multipliers that give the kids the level of differentiation they need. You'd never be able to pull that off completely in-person. It's not a replacement for in-person; it's a supplement that allows us to meet the needs of people who need a lot of one-on-one attention."
During the 2023-2024 school year, A. Philip Randolph High School's high-impact tutoring program will expand to include both ninth and tenth grades, allowing students to continue receiving the intervention they deserve for a longer period of time. As Principal Fanning says, "Serving ninth and tenth graders will allow us to double-down on helping the kids who need it most."
David Fanning sees Saga's intervention as an approach worth the value. "If we're committed to repairing the damage of COVID and also repairing the damage of inequities in our society, our students will do well. I'm proud to have partners like Saga that allows us to address symptoms of a problem and fix it for them so students do well."